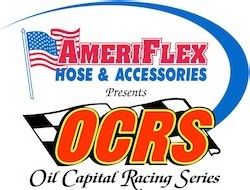 Ameri-Flex / OCRS Sprints Return To Action Saturday
Destination: Lawton Speedway
John Lemon
OCRS Public Relations
Tulsa OK (April 5, 2016) – After an unusual early season hiatus from racing action since the season opener on March 19th, the Ameri-Flex / OCRS sprint cars will be back pounding the race track this Saturday night at the Lawton Speedway in Lawton Oklahoma. Saturday will be the first of three tour stops for the winged warriors in 2016 at the Lawton Speedway equaling a series high for attendance in a single season at the historic ¼-mile oval. The mark was originally set just last season.
Whit Gastineau enters the event as the Ameri-Flex / OCRS points leader by virtue of his season opening win on March 19th at the Brill Motor Speedway. Sean McClelland sits second in points followed by Zach Chappell who took the Action Auto Collision Hard Charger Award by storming to a third place finish from an 18th place starting position in the 2016 opener.
Multiple local area challengers that are anticipated to give the traveling jockeys a run for their money includes drivers such as: Gary Owens, Kyle Ezell and Joe Bob Lee among others. Sean McClelland, 2015 Ameri-Flex / OCRS champion Robert Sellers and Cody Wampler were Lawton victors last year. In all, a solid group of cars are expected for the second event of the young season.
Nutz n' Boltz
Double Trouble:
Whit Gastineau will be looking to win back to back events to start off the new season, a feat he also accomplished in 2014.

First Timer:
Brian Gramm scored his first ever Ameri-Flex / OCRS top 10 finish at the season opener last month.
The Lady Returns:
Miss Kacee Frazier has announced her intentions of returning to Ameri-Flex / OCRS action this Saturday. Frazier last competed with the series in October of 2014. In June of that year, Frazier won the main event at the Monett Speedway in Missouri.
Yo-Yo Return:
Alex Sewell's return to the Ameri-Flex / OCRS series last month had peaks and valley's. Sewell spun in his heat race, which place him in one of two Wesmar Power Parts B-Feature's. He fought off Brian McClelland to snare the last transfer spot into the A-Feature. From there, Sewell started 20th and finished 8th. Sewell's last run in Ameri-Flex / OCRS competition was in 2013.
More Returns Are In:
Darien Roberts made his return to the series as well last month. Roberts won one of the two Wesmar B-Features and finished 16th in the A-Feature. The last time Roberts competed in the series was in 2011. Where were you five years ago?
That's More Like It:
Michael Bookout started racing with the Ameri-Flex / OCRS series in 2012. He has participated in all season opening events since then and only made the main event once. That came on 2014 where he finished 17th. Last month, Bookout made the main event and finished a solid 8th to start the season.
Power In Numbers:
The series started the year with 34 cars at Brill Motor Speedway. That was the same number as the start last year at the Southern Oklahoma Speedway. In 2013, Longdale Speedway produced 32 chariots. The record for a season opener is 40 at the Lawton Speedway in 2011. The year before there were just 26 starters at the Outlaw Motor Speedway. Oh how times have changed.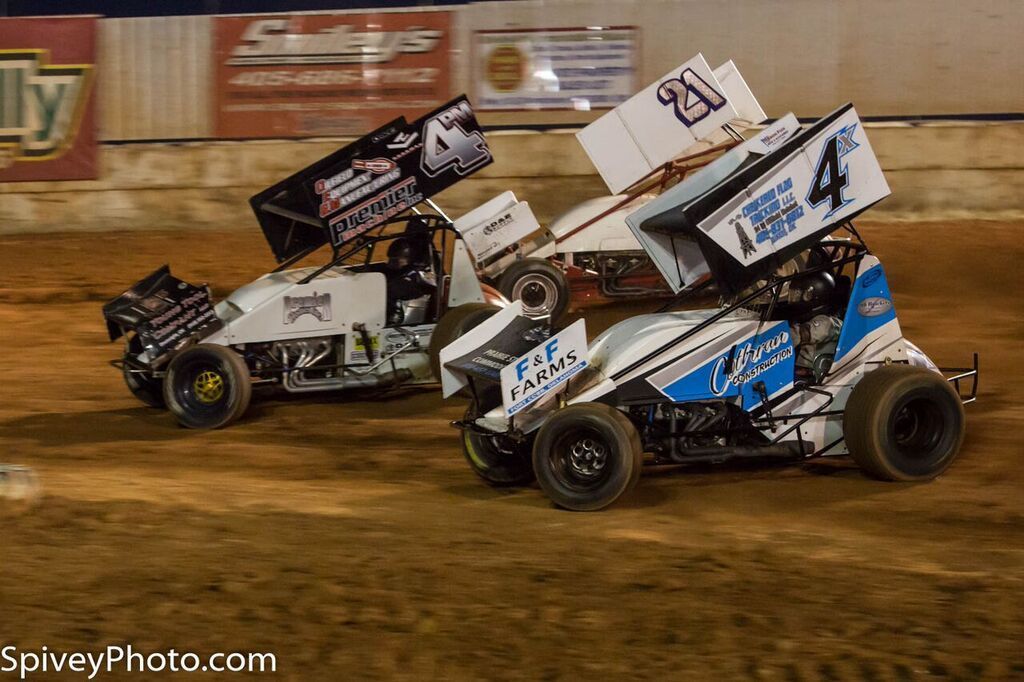 Get ready race fans as the power packed Ameri-Flex / OCRS series tackles the Lawton Speedway this Saturday night. Here are the details:
What:
Ameri-Flex / OCRS Sprint Cars with USRA Mods, Limited Mods and Mini Stocks
When:
Saturday April 9, 2016
Where:
Lawton Speedway / Lawton Oklahoma
Time:
Gates open 6:00pm / Hot Laps 7:30pm / Racing starts at 8pm
(OCRS drivers meeting at 7:00pm)
Track Phone:
(580) 355-6417
Website:
http://www.lawtonspeedway.com
Directions:
Take Interstate 44 to Lee Boulevard.
Go west onto Lee Boulevard to Sheridan Road.
Turn south (left) and go 1.5 miles to the racetrack.
If coming from the south of Lawton:
Exit Highway 36 and take the Faxon exit.
Go north onto Sheridan Road.
Racetrack will be approx. 5 miles.
About the Ameri-Flex / OCRS Series -
Established in 2002, the Tulsa OK based Ameri-Flex / OCRS series sanctions dirt track sprint car racing in the southern region of the central plains. Fan appeal and quality race teams, combined with our solid core of supporting sponsors are the nucleus of the series. Thrilling competition providing the ultimate quality family entertainment is the essence of what the Ameri-Flex / OCRS series is all about.
Website:
http://www.ocrsracing.com
Facebook:
http://www.facebook.com/oil.series
About Ameri-Flex Hose & Accessories -
Located in Tulsa OK, Ameri-Flex Hose & Accessories is a family owned and operated company. From food grade hose to hoses for the petroleum industry, Ameri-Flex will strive to fill your needs. Ameri-Flex can build a hose to your specifications or we will assist you in creating what you have designed while you wait. Ameri-Flex has several hard to find items that some vendors can't get or find. Product can be shipped quickly and efficiently. If we do not have what you are looking for, we will direct you on where to find it. Give us a try, after all…………..
Ameri-Flex Has The Stuff That Keeps You Going!

Website:
http://www.ameriflexhose.com