---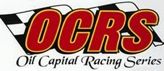 After Hanging Around and Sitting Idle OCRS Is Ready For Double Trouble


Humboldt Speedway / Salina Highbanks Speedway Prepares For Sprint Car Invasions

John Lemon
OCRS Public Relations

Tulsa Oklahoma (July 14, 2014) – The timing to have an open weekend last week couldn't have come at a better time for the Oil Capital Racing Series. Temps soared into the triple digits the last few days while the race teams managed to keep their potent machines in their shops as they prep for this weeks doubleheader racing weekend which by the way, will be conducted in very mild and comfortable temperatures in the month of July not seen in several years!

Can you say "Spring Time in July?" We can and its time to take full advantage as any mechanic will tell you, cooler weather equals more horsepower!

On Friday night, the traveling OCRS vagabond's will find themselves at the Humboldt Speedway in the depth of southeastern Kansas where they will take on the sleek 3/8-mile track for the fourth time in series history. Friday will also see the return of "The Gasman", Whit Gastineau to the OCRS series since a May 31st outing at the Lawton Speedway. Gastineau was the initial OCRS winner at the "Hummer" in 2010 and won the first two events to kickoff the 2014 OCRS season.

Danny "The Caretaker" Smith took Hummer victory laps in the second 2010 visit. After a rainout kept the OCRS drivers grounded in 2011, it was Jammin' Jamie Passmore stabbing the shaft of the checkered flag into Hummer soil in 2012. The 2013 date was a washout and officials of the Hummer and OCRS worked out a July date for 2014 in hopes that Mother Nature would be kinder than the previous springtime dates the series had been utilizing.

Andrew Deal comes into the weekend just nine markers back of Smith (906-897) for the race to garner the Harold Leep Championship Trophy at season's end. Deal has been blanketing Smith for the past few weeks to take over the top spot and this weekend could be the time if Deal can pull off successful shows over his adversary.

For those who haven't been to the "Hummer", you owe it to yourself to make a visit. The Whitworth family runs a great program and maintains the grounds as well as any facility around. This place rocks! Here is you Humboldt Speedway schedule:

What: Oil Capital Racing Series Winged 360 Sprint Cars
Where: Humboldt Speedway / Humboldt Kansas
When: Friday July 18, 2014

Time: Grandstand gates open at 6pm / Hot Laps at 7:30pm / Racing at 8:00pm (OCRS drivers meeting 7pm)
Tickets: General admission: $15 / Kids 6-12 yrs: $5 / Kids 5 and under free / Pit Pass: $30

Phone: (620) 473-3694
Website: http://www.humboldtspeedway.com

Directions: From Highway 169 - Take the Humboldt Exit #224, go west 1 block to electric plant then turn left. Proceed to
stop sign, turn left. Speedway 1 mile on right.




Billy Frazier (21) & Andrew Deal (15d) at speed / Mike Spivey Photo




Whit Gastineau (2w) is chased by the 'Morton Gang' (Kade 8m & Chance 7m) / Mike Spivey Photo



Saturday: AmeriFlex Hose & Accessories Night at the Highbanks


After the battle at the Hummer on Friday, the OCRS sprinters move to the massive Salina Highbanks Speedway in northeastern Oklahoma where a different kind of challenge will await the drivers as they will once again compete on the steepest banking they encounter all season. The night on the Highbanks is being sponsored by AmeriFlex Hose & Accessories. The Tulsa based hose and accessory supplier will give away t-shirts to the first 500 fans that come through the gate. AmeriFlex will also inject additional funds into the events purse thus providing teams a guaranteed $300 to start the A-Feature.

In addition to the aforementioned drivers, there are other quality drivers that will look to score at the Highbanks. Shayla "The Princess" Waddell of Oklahoma City scored a complete sweep at Salina in 2012 by taking her heat race, dash race and the A-Feature. Sperry's Casey Wills will be in action as well. Wills took checkers in an unforgettable night at the Highbanks last year and is also an AmeriFlex Hose & Accessories team driver.

The Salina Highbanks also offers race fans several unique offerings in which to witness their racing action. Individual suites with plush recliners are part of the tracks amenities (call track for availability and pricing). There is also a VIP offering where you can dine in the "Finish Line" restaurant while witnessing the races. You can also take advantage of the upper deck outdoor Beer Garden as well. All areas of seating (including general admission) also include a view of the Hudson Lake in the background as well.

The schedule for the Saturday night Salina Highbanks Speedway event presented by AmeriFlex Hose and Accessories is as follows:

What: OCRS Winged 360 Sprint Cars Presented by AmeriFlex Hose & Accessories
Where: Salina Highbanks Speedway / Salina Oklahoma
When: Saturday July 19, 2014

Time: Gates open at 5pm / Hot laps at 6:30pm / Racing begins at 7pm (OCRS drivers meeting 6pm)
Tickets: General Admission: $15 / Kids 5-12 yrs. $10 / Kids under 4 yrs free
Family Pack: (2 adults / 2 kids): $40 / VIP: $25 / Beer Garden: $15
Pit Pass: $35 / Kids Pit Pass (5-12) $25 (under 4 yrs free)

Phone: (918) 434-RACE (7223)
Website: http://www.salinahighbanksspeedway.com

Directions: The track is very easy to locate as it sits directly on Highway 20 between Pryor and Salina Oklahoma.

For more information on the OCRS sprint car series including updates, stories, photos, complete 2014-point standings and dates of future events, log onto: http://www.ocrsracing.com

Checkout our Facebook page at: https://www.facebook.com/oil.series

Additional drivers who are previous feature winners in the OCRS series that are projected to compete this weekend include: Brian McClelland (A Highbanks victor back in May), Alex DeCamp (2 wins in 2014), Chance Morton, Derek Cottrell, Kyle Clark, and Michael "Bigfoot" Bookout. With all of these proven feature winners coming together this weekend, there is no telling who will be dancing in victory lanes this week.

Come on out and witness for yourself why the OCRS sprint car series is creating a level of racing entertainment that will keep you in full suspense. After all, OCRS is the sprint car series……….

~~ Where You Can FEEL The Thunder! ~~