EASTERN DOUBLE HEADER ACTION AHEAD / TRI-STATE & MONETT SPEEDWAY'S TO HOST OCRS
John Lemon
OCRS Public Relations
Tulsa Oklahoma (June 12, 2012)
– The run for the 2012 "Goodyear Tire & Rubber Championship" will make its third and final scheduled doubleheader start this weekend as the sprint car teams of the Tulsa Oklahoma based Oil Capital Racing Series will embark on an eastern swing that will make stops at the Tri-State Speedway in Pocola Oklahoma and the Monett Speedway in Monett Missouri. Coming off an "East vs. West" shootout last Saturday night at the Oklahoma Sports Park in Ada Oklahoma, in which former series champion Jamie Passmore rose victorious, the teams are now performing routine maintenance on their speed rockets to ready themselves for another weekend of fierce wheel to wheel competition.
SATURDAY NIGHT: REVISITING AN OLD FRIEND

After several trips to Tri-State Speedway in the past, the OCRS sprint cars did not make an appearance at TSS in 2011 but promoter Tim Adams has inked OCRS for their return. Adams himself has made a return to TSS after relinquishing the promotership duties the past couple of seasons."OCRS is grateful to be returning to Tri-State Speedway," said series president Barry Grabel. "Tim Adams is a great asset for the race track as he did a great job when he was at the helm before and I trust he will excel once again as he restructures the operational duties of the facility. Going back to the glory days of the late Cecil Harlan, Tri-State has always been a marquee destination for race fans. The track just constantly puts out great racing and we look forward to doing more of the same." said Grabel. The last time lightning quick sprint cars graced Tri-State clay, Rose Oklahoma's 'Jammin' Jamie Passmore staked claim to victory lane in August of 2010 on his way to his third consecutive OCRS championship. Earlier that season, Stilwell's Rafe Essary knocked down a win in May at TSS in what would be his first of two feature wins that season.
What:
Oil Capital Racing Series Winged Sprint Cars presented by Smith Automotive Group
Where:
Tri-State Speedway / Pocola Oklahoma
When:
Saturday June 16, 2010 @ 7pm (Gates open @ 5pm)
Track Phone: (918) 436-2914
Website:
http://www.tri-statespeedway.com
SUNDAY NIGHT: MAKING NEW FRIENDS
The final leg of the doubleheader will see OCRS visit Randy Mooneyham's Monett Speedway for the first time ever in the "Show Me State". The sprint car teams of the OCRS series plan to show the Missouri racing fans just what speed, power and agility is all about as Monett hasn't seen sprint cars on its 3/8 mile soil in several years. "Randy was open to our suggestion of offering his fan base a sprint car special and knowing all about the history of the Monett Speedway and its core of fans, I can only assure everyone that it is an honor and a privilege to be the sanctioning body to bring sprint cars back to Monett" said series president Barry Grabel.
Although OCRS sprint cars racing at the Monett Speedway will be a first, racing in the regional area is nothing new for the OCRS series. OCRS has performed for Missouri race fans before having competed at the now defunct Joplin 66 Raceway just a few miles west of Monett. Those fans that may have attended those events will see a different OCRS series as the teams have greatly strengthened their product arsenal since the '66' days. The show will be a wild one for all those that attend. If you like lightweight racecars with lots of power and wheel banging action as cars jockey for position, you will want to capture this special sprint car program.
What
: Oil Capital Racing Series Winged Sprint Cars (First time appearance @ Monett Speedway!)
Where:
Monett Speedway / Monett Missouri
When:
Sunday June 17th @ 7:30 pm (Gates open at 5pm)
Track Phone: (417) 236-0600
Website:
http://www.monettspeedway.net
A SAMPLING OF A FEW OCRS DRIVERS IN 2012 ACTION THAT WILL TAKE FLIGHT DURING THIS DOUBLEHEADER WEEKEND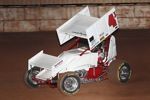 2012 OCRS Points Leader: Jammin Jamie Passmore / Phil Pace Photo
Danny 'Caretaker' Smith: (Second in OCRS points) / Mike Spivey Photo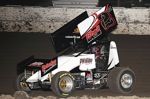 2011 OCRS points runner-up: Whit 'Gasman' Gastineau / Phil Pace Photo
1st woman to win an OCRS event: Shayla 'Princess' Waddell / Sprintcarsis Photo
OCRS 2012 Rookie of the Year contender: Colton Brewer / Sprintcarsis Photo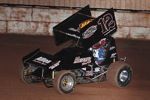 The one, the only……Beau "The Show" Gastineau on the gas / Phil Pace Photo
Casey Wills at speed in the #31 car at Humboldt / Mike Howard Photo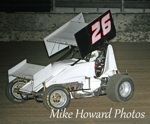 Rafe Essary is as consistent as they come / Mike Howard Photo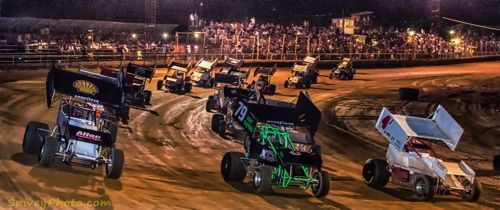 Jamie Passmore (4j) - Tim Kent (79) - Whit Gastineau (2w) Begin the 3 wide formation / Mike Spivey Photo
OK RACE FANS............................
The dates are set, the tracks are ready and the one thing left for you to do this weekend is to.......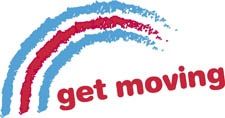 OCRS WINGED SPRINT CARS.........
~~~~ CAN YOU HEAR THE THUNDER? ~~~~
http://WWW.OCRSRACING.COM